As a human being of the 21
st
century who is economically okay-ish enough to have some form of a computer + a
decent
net connection and literacy enough to be reading and writing blogs, I think it's a safe assumption to make that you, Mr. /Ms. /Mrs. Reader, have gone to the movies and watched your favorite hero
spread his arms
/
take his shirt off
/
deliver dialogues at Wile E. Coyotespeed
.
You have been charmed (or not) by dialogues the likes of "Dawaon ki nahi, duaon ki zaroorat hai" and "Yeh shaadi kabhi nahi ho sakti!"
You have paid anywhere between 80 to 500 INR to see people prance around trees, heroines play teachers while wearing a bikini blouse (which flies off her shoulder every 4th second), goondas beat up a non-damageable hero and witnessed miracles in the form of non-extinguishable diyas (lamps) and come off with a smile after the unsahikable (unbearable) amounts of first class entertainment you got treated to.
Hold your horses, this is not another RA.ONE review (which might be bleh but SRK still is awesome, but we'll abuse each other on that in another post).
I'm talking about the awesomeness of theaters. No takers? Oh come on.
One of my hobbies is people watching. No, it's not a new hobby that I just added because suddenly everybody seems to love people watching
(makes me wonder if the girl I'm 'watching' is 'watching' me back because that would just be creepy)
. I have unconsciously watched people for years now and most of the stories
(in my head and on the blog)
are inspired by people around me, characters I have picked up on train journeys, buses, while shopping, malls, public toilets (yes!) and even KFC.
The point being that when I go to watch a movie in a theatre (which is kinda rare because I'm a lazy, spoilt ass who prefers watching movies on her laptop because she can skip the songs, fast forward the heroines cleavage show and watch the whole thing in 1.5x mode just because it's fun to see them scuttle around that fast:P), I spend more time watching the movie-goers, the people. Waste of money, you say? Nope, it's far more entertaining than the Saif Ali Khan Pataudi (a title which I'm entirely sure weighs heavy on his rather empty head) doing bhangra to impress his shy(?) yet-to-be beau, to say the least.
Anyway, I have endeavored to classify a few types of theatre goers:
1) The newlyweds: Self-explanatory. They are a dying breed, ones that say 'chal picture dekte hain' as a form of bonding after an arranged marriage. This trip is one on the list which reads: movie, beach, Khandala... you get the point. The lady is usually highly decorated adorned complete with the red chudiyan (bangles) and the mehendi is still intact. They come, sit there, talk to each other intermittently and then leave. The most de-yaaaawwwwwn-cent ones.
2) The couple with the kid/baby:
This is the kind which has the child screaming/bawling at the top of its voice throughout the span of the movie, INCLUDING the interval. It.Just.Never.Stops.Crying.
If you're the kind who doesn't like to say anything, after some time, you can actually feel your ears wilt from all the pressure. WILT.
Don't get me wrong, I love kids. I really do. But I truly believe from the depths of my heart that parenting skills is an art not many people care to learn. How difficult is it to have a happy baby? (I'm not judging here without any experience, I have a sister who's 10 years younger than me and I used to babysit her ALL the time) How difficult is it to keep it comfortable and to dress up a BABY in some comfortable clothes and not leggings and a blingy kurta (trust me, I have seen one)? How difficult is it to LEAVE the kid home for he/she is TOO YOUNG to watch a goddamn movie? Why foist your choice on the kid? Why ever?
3) The Couple: Now these can be further divided into three sub-categories-
a) The Barely-Legal Gropers: We all know these kinds, the ones who skip school and college and spend the whole day at the theatre, feeling each other up and leave thinking nobody noticed when they were wriggling around in their seats.
b) The College/Working Couple: They hold each other's hand throughout, maybe sneak an occasional smooch, thoroughly enjoy themselves, whisper sweet-nothings for solid two and a half hours and yet manage to actually watch the movie and are entirely and completely oblivious to every single soul around.
c) The Older Couple: I strongly suspect they come out of habit than anything else. The wife walks a few steps behind the husband; they bring snacks from home in a tiffin carrier and don't exchange one single word the whole time except to answer each other's questions.
(Ironically, they seem to portray three stages of a relationship, don't they:D)
4) The Fan Males: They are the ones who make business for the theatre owners for they are there almost every day bunking college, purchase the cheapest tickets and dance with their shirts off during the song sequences. More often than not, they are part of fan clubs of actors as well.
5) The Gang Of Girls: The highly dressed up, made-up bunch with their totes and high heels and trademark gum-and-shades-perched-on-head, Sex-and-the-city types, who laugh loudly, whistle to prove they are as koothara (I need help with the translation here) as the guys, make eyes at the hot guys, come back with HUGE Cokes after the interval, comment on every single person around including the guy who tears the stub, and generally leave the aftermath of a ruckus, a faint whiff of Chanel No:5 and Blue Lady and sometimes, a few hard ons.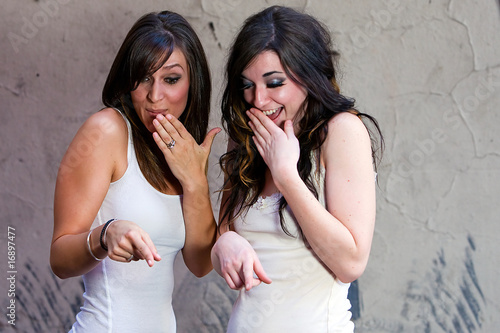 6) The Office Bunch:
Friends from the office, a mixed bunch, watch the movie, have conversations about office 'chicks', project deadlines and make 'bleddy boss' jokes. Very fun to watch especially if there are two hot girls in the party; the group dynamics sizzle, if you know to read them well:P
7) The Fancy Pants': The rich kids who come in cars and FZ bikes, the ones everybody stares open mouthed; at the bare legs of the girls and at the shades of the guys (they look good with them on; unlike locals who look like a stoned, sun-burnt Mika on a bad hair day or Santhosh Pandit, if you don't know who he is, Google him but at your own risk). They talk loudly, make crass jokes. The most awesome part about this group is that they have SO many good-looking guys ;P
8) The Mallu Merpeople: Another gang, very similar to the aforementioned. They talk in Malayalam about the 'pandis' not knowing that Malayalam is not undecipherable to the locals and unaware of the glares of those who do understand. And they usually get a lot of puffs and samosas rather than popcorn.
And hence I conclude, leaving to your interpretation the rest of the types. Next time you head over to the multiplex, watch.
P.S: I have linked relevant pictures for my non-Indian readers like Hazel and Mark, this is our Bollywood in all its glory for you guys and we are SO proud of them despite the jokes:D
P.P.S: In spite of all the snide comments I make, I'm a sucker for movies, English AND Hindi.
P.P.S.S: Does anybody know how to kick a corporate's ass? Reliance, to be specific.
P.P.P.S.S: I skipped a Monday Pitch and The Month That Was in honor of the birthday post, nobody noticed? Boo-hoo.